Register Your Club's Action
Show the world how many of Rotary's 46,000+ Rotary, Rotaract, and Interact clubs are taking action to #EndPolio.
Whether you're hosting a fundraiser for World Polio Day, putting up a billboard to raise awareness, or giving a talk on polio at a local school, no action is too big or too small!
If an event or project involves more than one club (district, zone, or country level), each club should register individually to reflect its participation.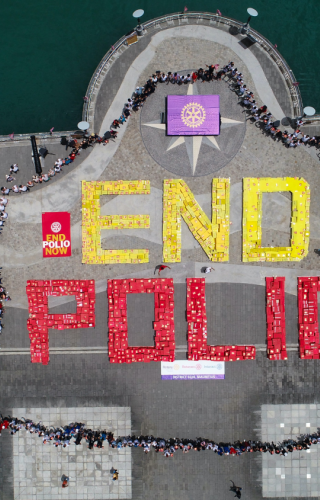 Do you have a great story and/or photos from a recent #EndPolio action by your club, district, or zone? Share it with us and you'll have a chance to be featured in an upcoming article or social media post!